12/1/19
GBM
PAC will be having our GBM this Thursday, December 5th, at 6:30-7:30pm in Room TBA. Keep an eye out for an update email on Thursday and for the Facebook event on our Facebook page!
SWISE Meeting
On Thursday, December 5th, at 6:00pm (right before the GBM), SWISE will be having a Skype call with Jessica Newman, a crewed space flight instructor at NASA JSC! More about the event can be found here.
Member Spotlight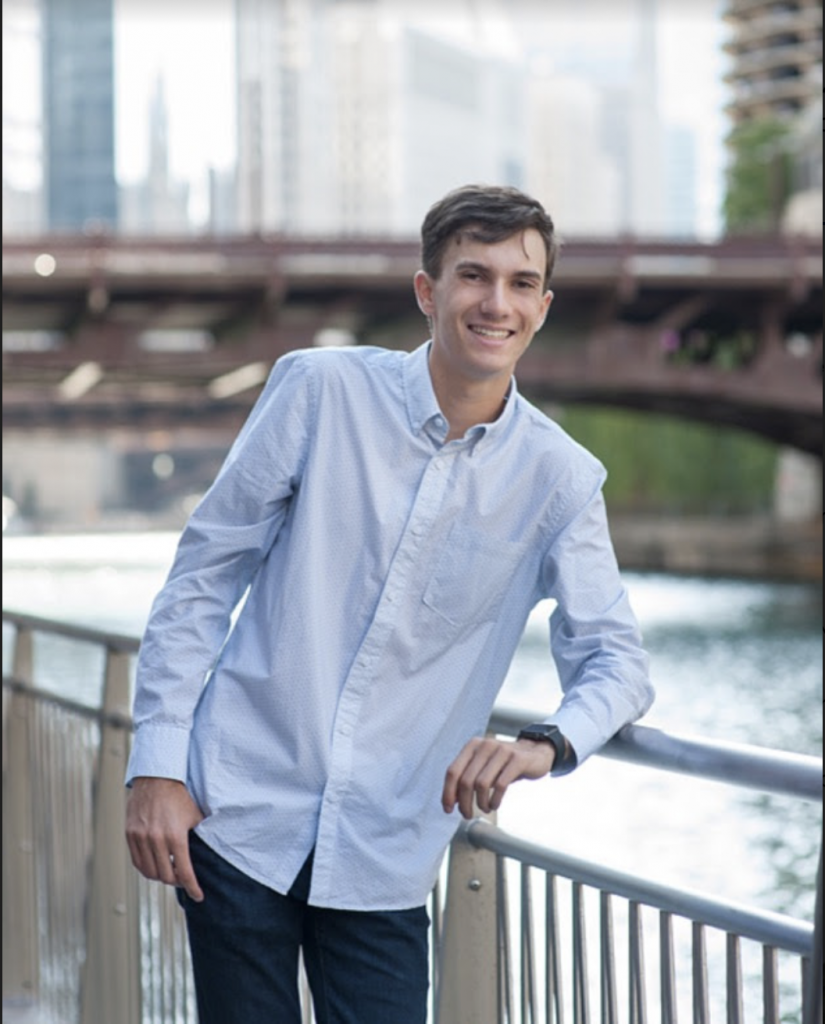 Name: Adam Richter
Year: Class of 2021
Major: Bioengineering (SEAS) and Biology (SAS)
Hometown: Dyer, IN, USA
Role in PAC: Co-Director
Hobbies: Tennis and Netflix
What do you like about aerospace? What I love about aerospaceis that it never ceases to amaze me. Whether I'm watching an airplane take flight or a rocket lift off, watching these hunks of metal fly (controlled) through the air is quite the site to see. I'm always excited to hear about aerospace news whether it's the next country attempting to land on the moon, the next milestone by private companies in their pursuit of human spaceflight, or breakthroughs in engine efficiency. 
11/10/19
Balloon Team Payload Recovery
The Balloon Team's payload has been recovered! Gaston recovered the payload on Sunday, November 3rd off of a couple's roof in New Jersey. The Balloon Team is currently watching the video footage and taking a look at their first launch's sensor data!
PAC GBM and Speaker EventOn Thursday, November 7th, PAC had it's GBM, with guest speaker Anat Bordoley, who is currently working on the eVTOL personal aircraft for Kittyhawk aero. Thank you to Anat Bordoley and everyone who came!
Order PAC Apparel!Don't forget to order your PAC Apparel by 11/15. We are offering three items (shirts, crewnecks and windbreakers). Order and please follow the instructions on the form!
Member Spotlight
Name: Audrey Walsh
Year: Class of 2020
Major: MEAM
Hometown: Rockville Centre, NY, USA
Role in PAC: Co-Director
Favourite Planet? Mars
Hobbies: Running, watching Penn sports, mentoring young girls in STEM
Why PAC? PAC has been such a huge part of my Penn experience and I would not trade it for anything. This club has opened so many doors for me professionally, and has introduced me to some of the most amazing people, whether it be other passionate students or inspirational leaders in the industry. I am so grateful for that and have worked to create similar opportunities for other members. I am constantly impressed by the hard work PAC members but into their technical projects and their dedication to advancing the club.
Fact of the Week
A Boeing 747 has more than 6 million parts. An average car has ~30,000 parts, but a Boeing 747-400 has more than twenty times as many parts than your car. Half of those parts are fasteners. Read more about it here.