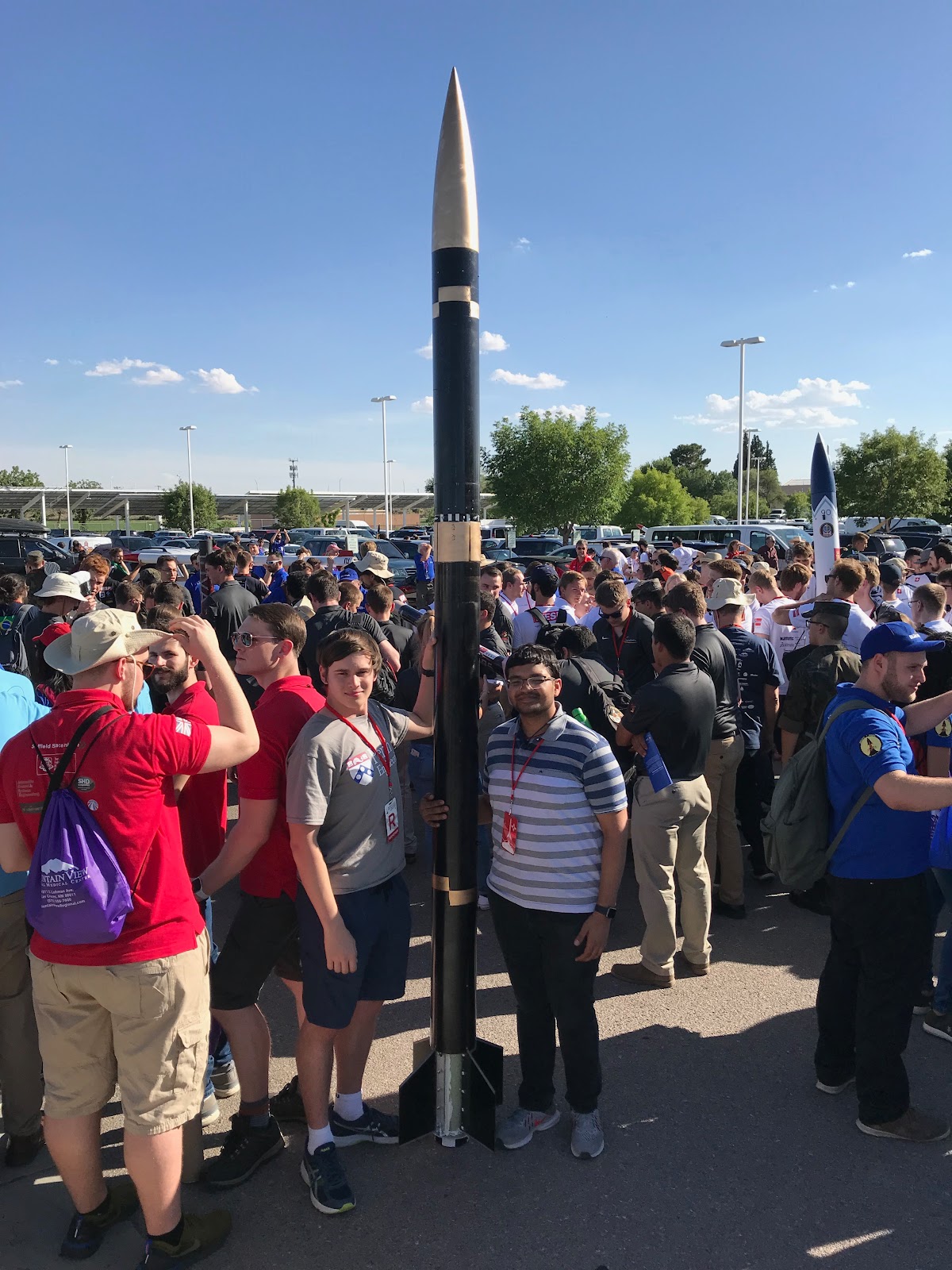 Flying to New Heights: Spaceport America Cup Launch
On June 17, 2019, the Penn Aerospace Club's Rocket
Team participated in the Spaceport America Cup 2019 10k feet category held in Las Cruces, New Mexico. This project was the effort of over twenty students and student leaders designing, manufacturing, and testing their very own 11-feet tall rocket.
The Project, dubbed Franklin's Kite I, is an 11-feet tall dual-deployment rocket. It uses a Cesaroni N4100 solid propellant as its rocket engine. For payload, we made an in house airbrake designed to slow the down the rocket as it approaches the apogee to limit the altitude gain.  Shown is the actual completed rocket and airbrakes payload. Without the support of the various students on the rocket team, this project would have never come into fruition.
This is used to control our approach to reach the target altitude of 10,000 feet set by the competition requirements.
These student engineers have gave up their valuable studying time to help design, manufacture, and assemble parts to make this a successful rocket. This is especially true for Lakshay Sharma & George Popov, the two students that travelled to Las Cruces to represent the Rocket Team in the competition. They were the ones to finalize the assembly of the rocket and implemented the avionics.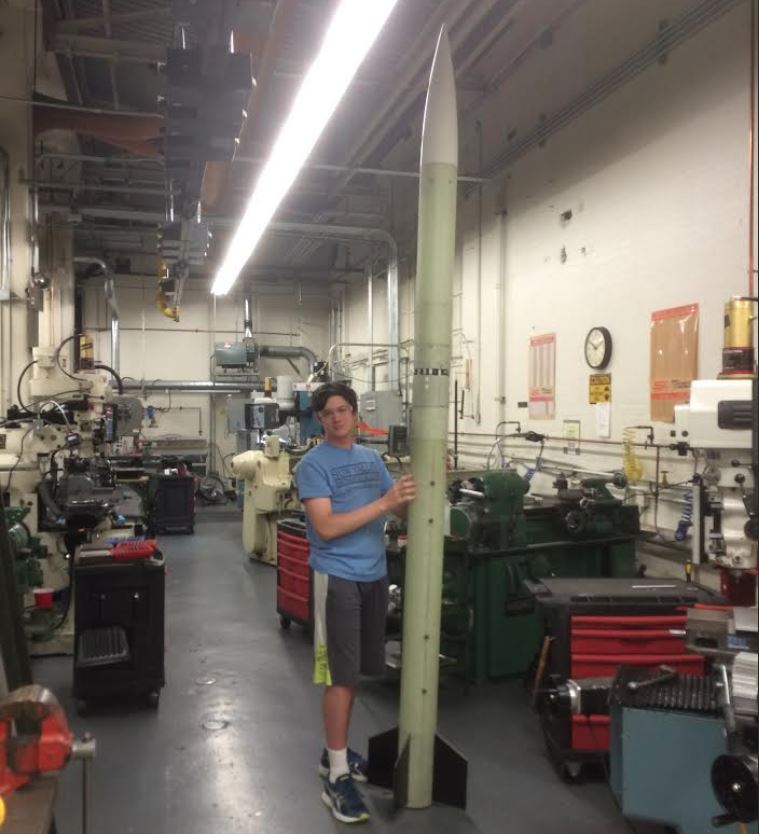 The support from faculty is very important for the success of this project, where the Rocket Team would like to thank: Lillian Thomas, for her continued efforts of administrative support. Joe Valdez, Peter Bruno, Jason Pastor, and Peter Szczesniak, for their support in manufacturing. Bruce Kothmann, for design review support. Paul Stegall, for supporting and believing in this team and project since the beginning
The Rocket Team will compete in more interesting and challenging competitions by designing and manufacturing more complex rockets and mechanisms in the future.
 The student leaders that managed and supported the project
are:
Weihao Huang – Rocket Team Leader
Eli Newberger – Rocket Team Leader
Matthew Yu – Rocket Team Leader
Audrey Walsh – PAC Director
Adam Richter – PAC Director