About
PJP is PAC's propulsion division. Our team explores, studies, and builds many different types of propulsion devices. Currently, we are building our own radial compression turbojet engine, which will be completed this year!
Through our collaborative team structure, our 25+ current members get hands-on experience in the engineering design process, CNC Machining, CFD Software, and make a visible impact on the team, even in their first semester. Additionally, they can take full advantage of our partnership with the U.S. Air Force and our mentors at top aerospace companies to further their interests and career aspirations!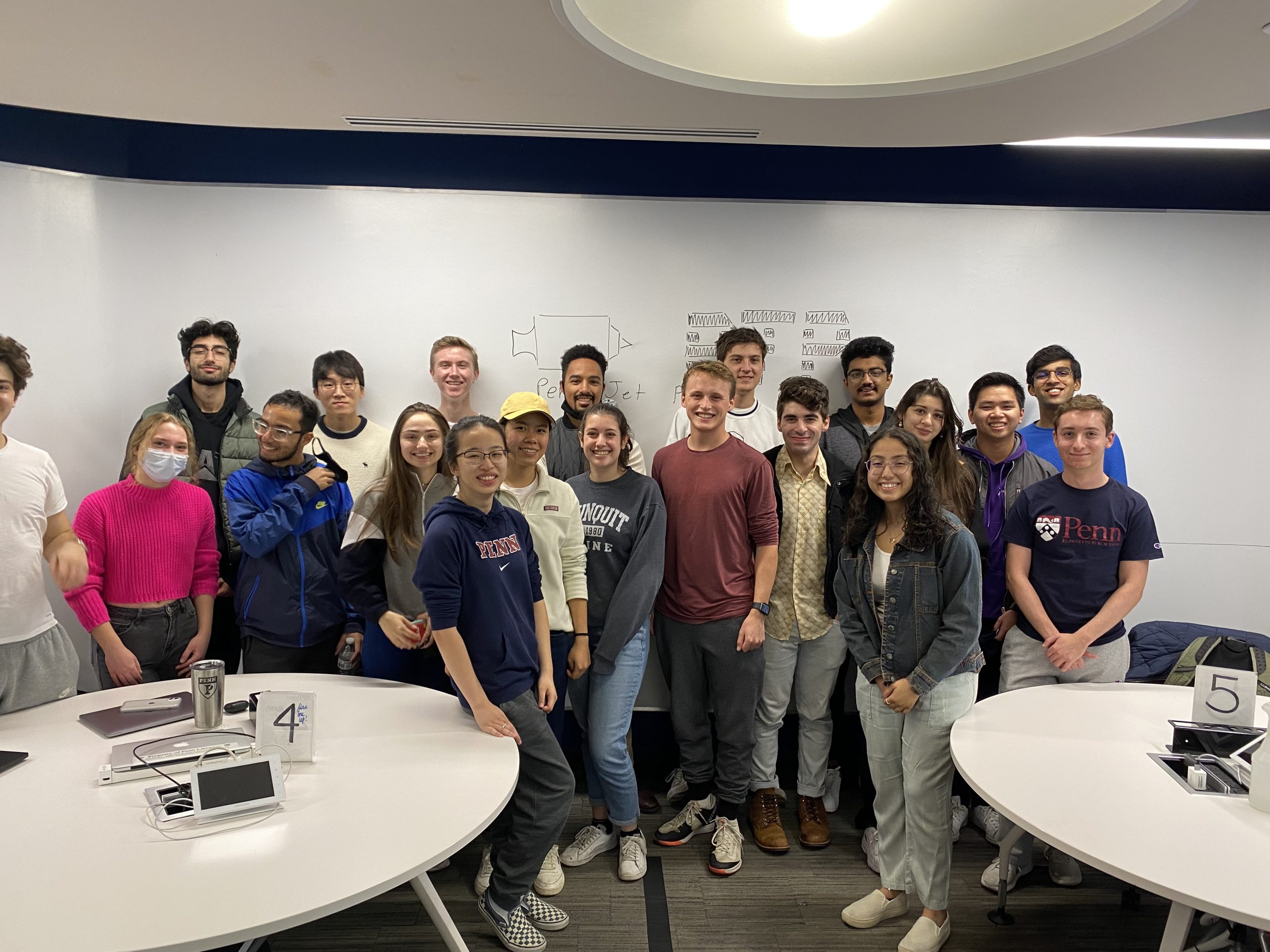 Michael Klein Wassink
Director and Engine Sub-Team Lead
Michael founded Penn Jet Propulsion after working on a jet engine project in high school. He leads the teams manufacturing efforts and is the Director of the club. Outside of PJP, he dances tango and hangs around the precision machining laboratory. After graduation, Michael will become an Investment Banking analyst in Goldman Sach's San Francisco Office.
Henry Beck
Cadet Orientation Lead and Engine Sub-Team Member
Henry is a junior in MEAM from Lexington, KY. He is on the engine team and leads PJP's cadet orientation program. In his free time, Henry's hobbies include extreme agriculture.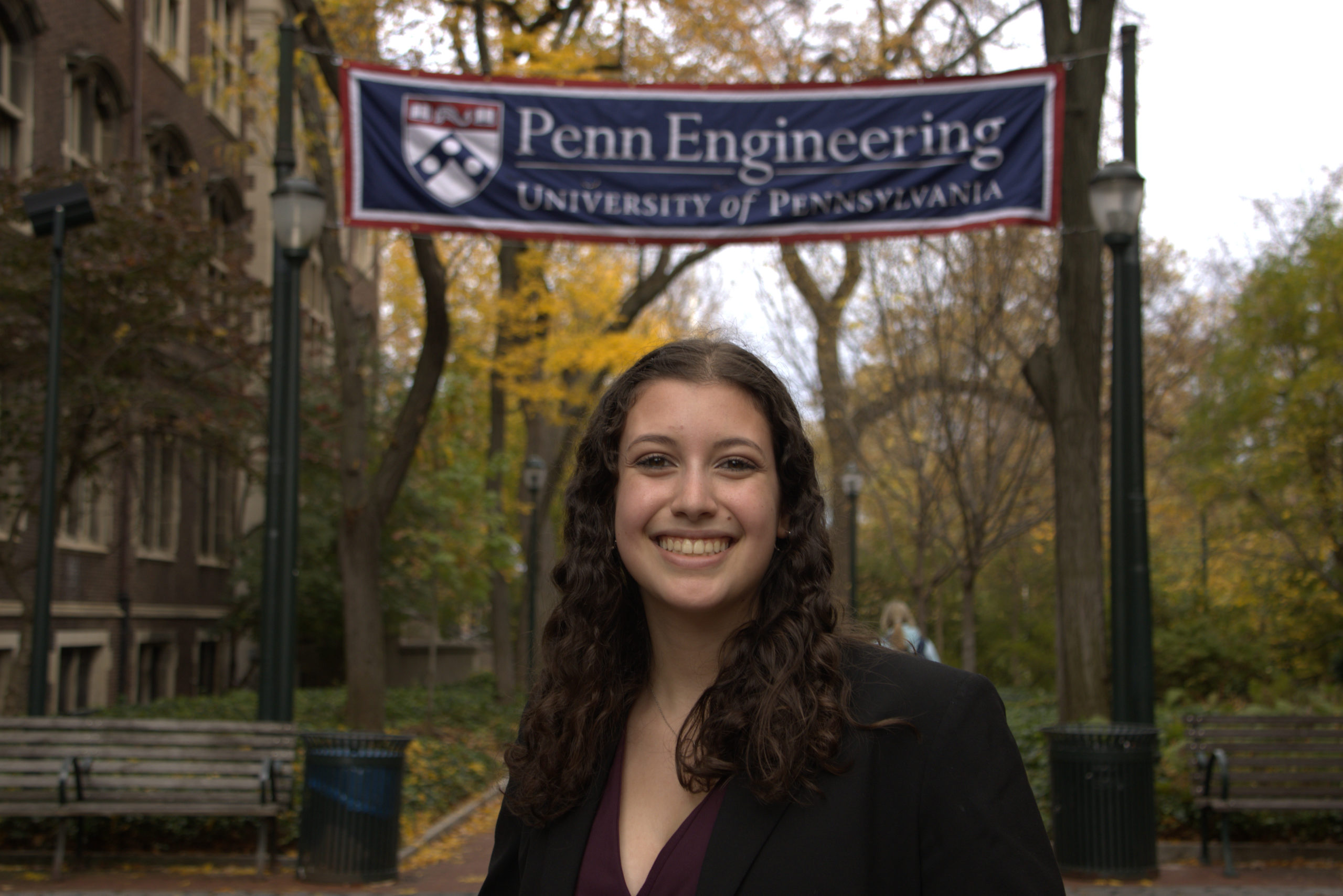 Haley Morgenstern
Engine Sub-Team Member
Haley is a junior in MEAM from Lower Merion, PA. She enjoys working on the engine's combustion chamber, as well as planning fun events for the team. Haley spends most of her free time at the gym, eating pasta, or watching horror movies.
Caleb Rudick
Engine Sub-Team Member
Caleb Rudick is a senior studying mechanical engineering with a minor in energy systems and sustainability. His focus is on engine design and thermal performance. 
Thomas Swingley
Engine Sub-Team Member
Thomas is a senior from Philly studying Mechanical Engineering. He is a member of the engine sub-team focusing on manufacturing. Outside of PJP, he enjoys working out, backpacking, and snowboarding.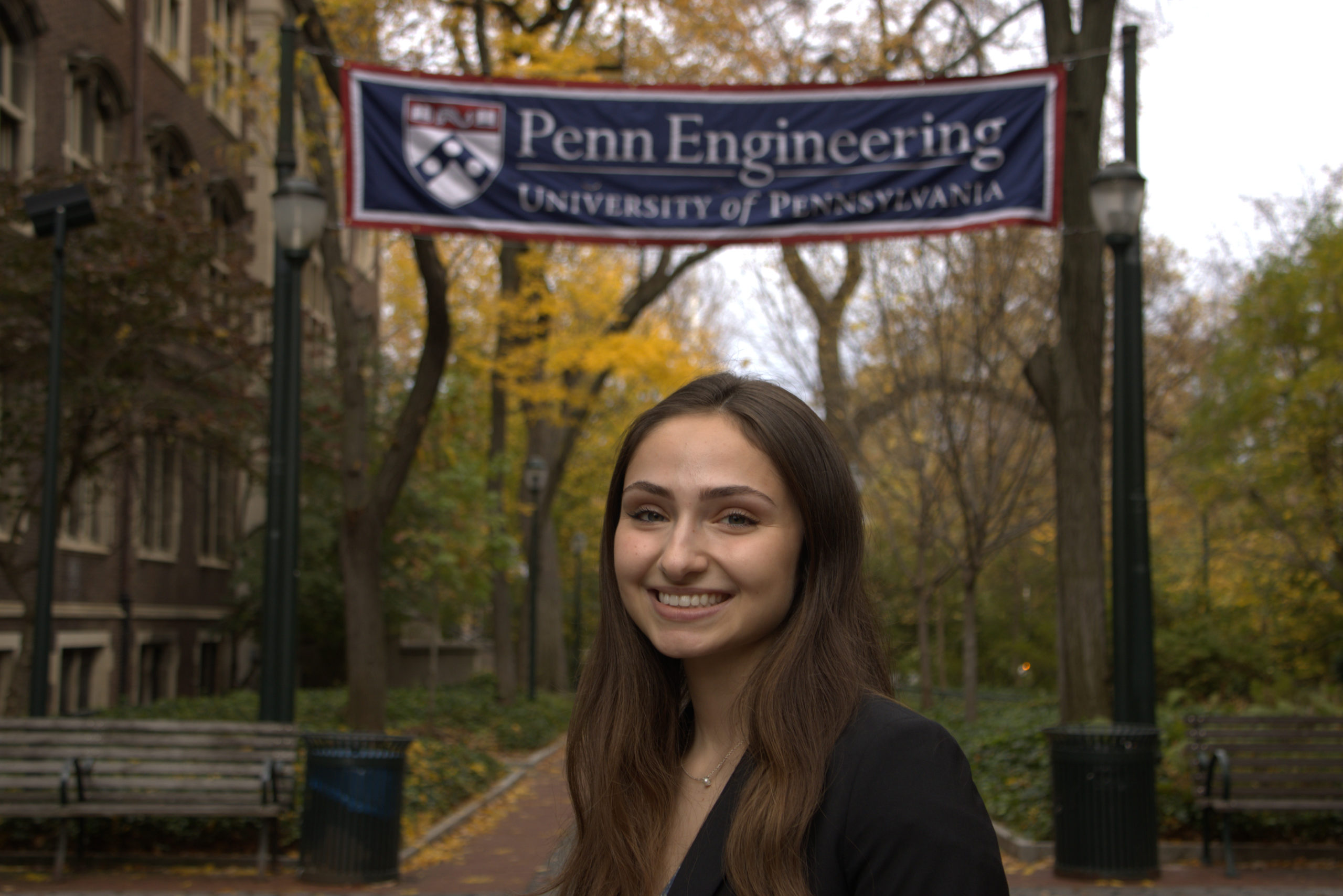 Jillian Pote
Engine Sub-Team Member
Jillian is a junior in MEAM from Easton, PA. She enjoys machining and planning team bonding events. In her free time, she likes to lift, pet dogs, and try different foods in Philly.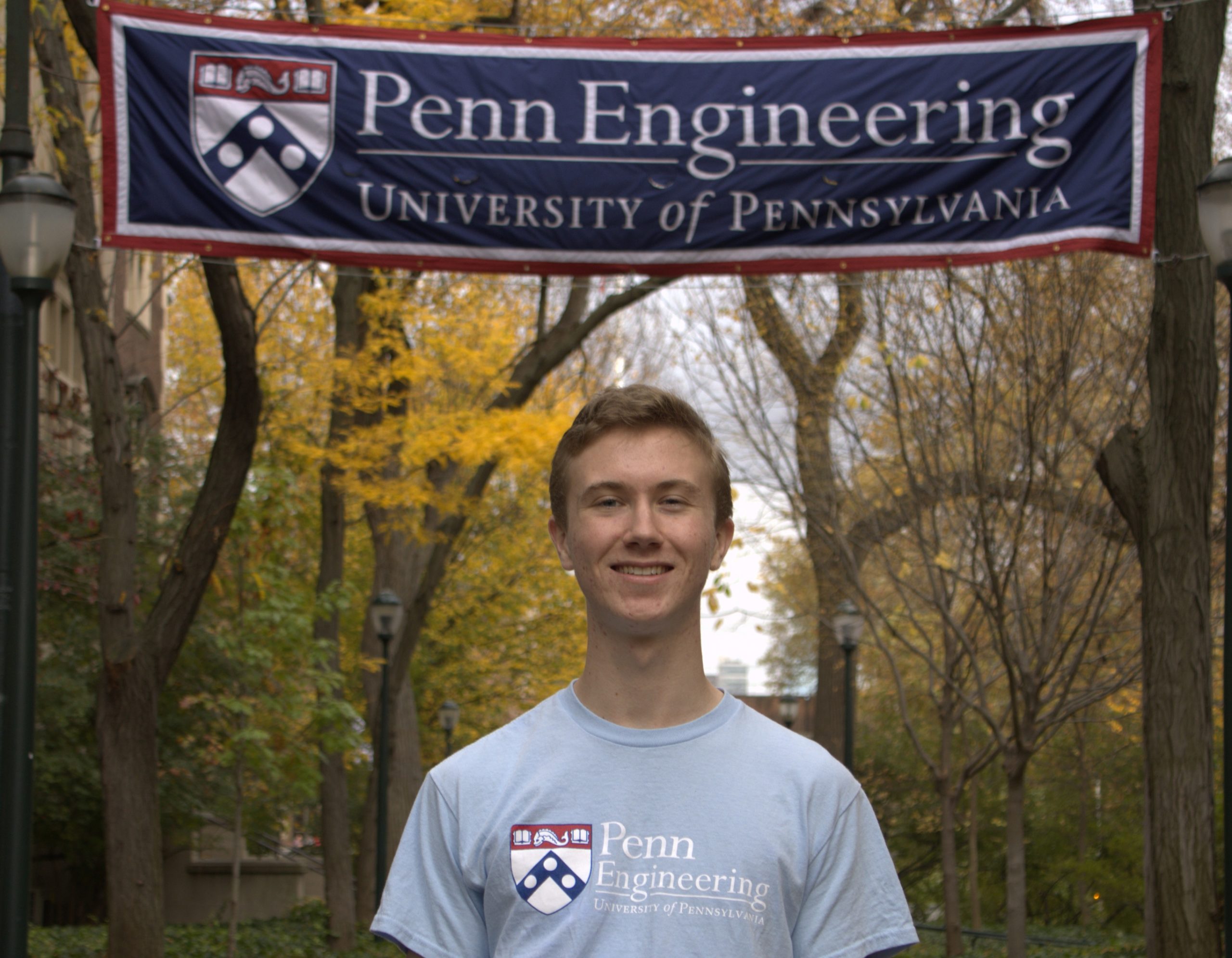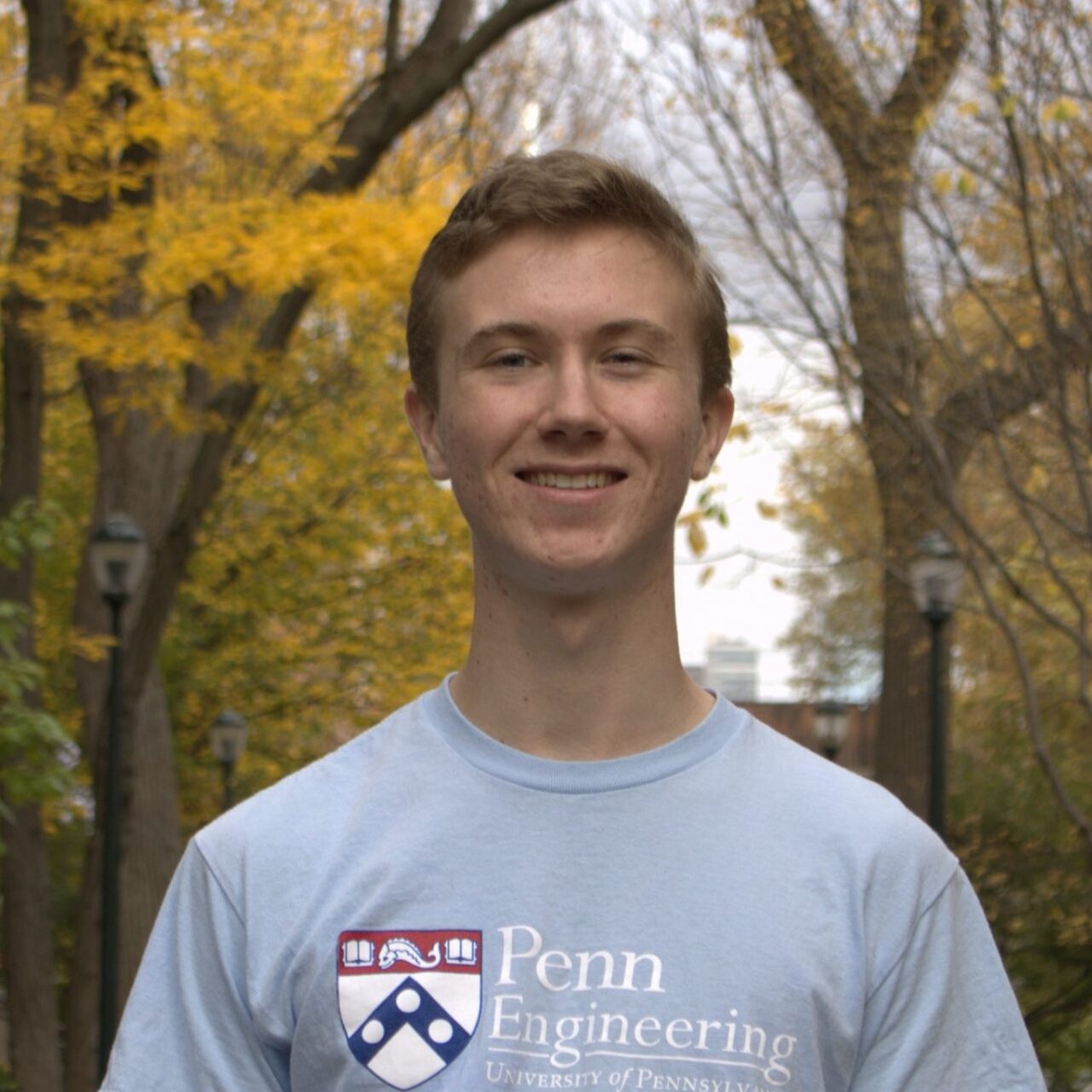 Emmet Young
CTS Sub-Team Lead
Emmet is a sophomore from Yardley, PA studying systems engineering.  He leads the containment and testing system (CTS) subteam, which is in charge of managing safety and designing sensor systems for engine tests.  In his free time, Emmet likes to ski, play basketball, and watch Philly sports.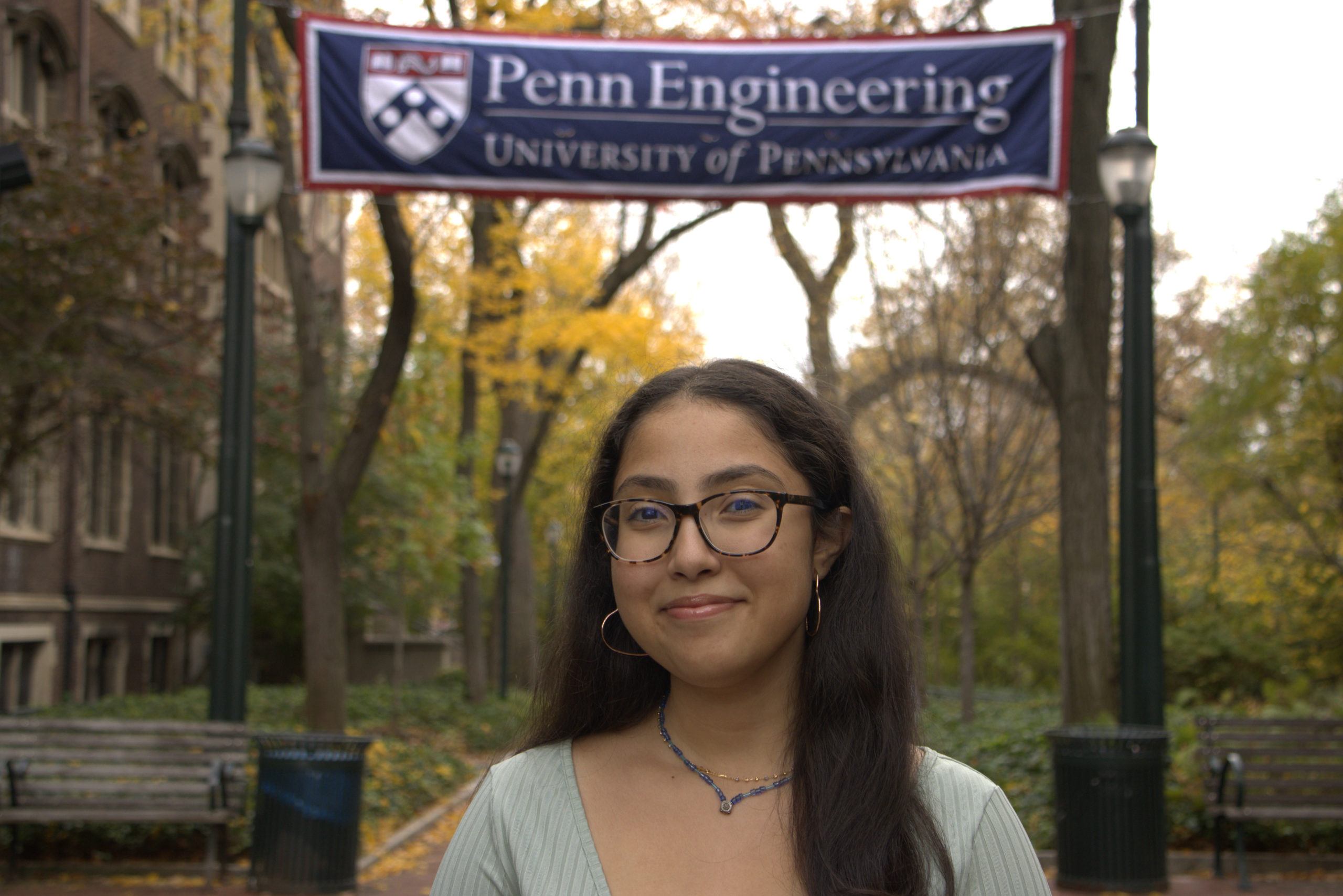 Sarah Fahmi
CTS Sub-Team Member
Nhat Le
CTS Sub-Team Member
John Fera
CTS Sub-Team Member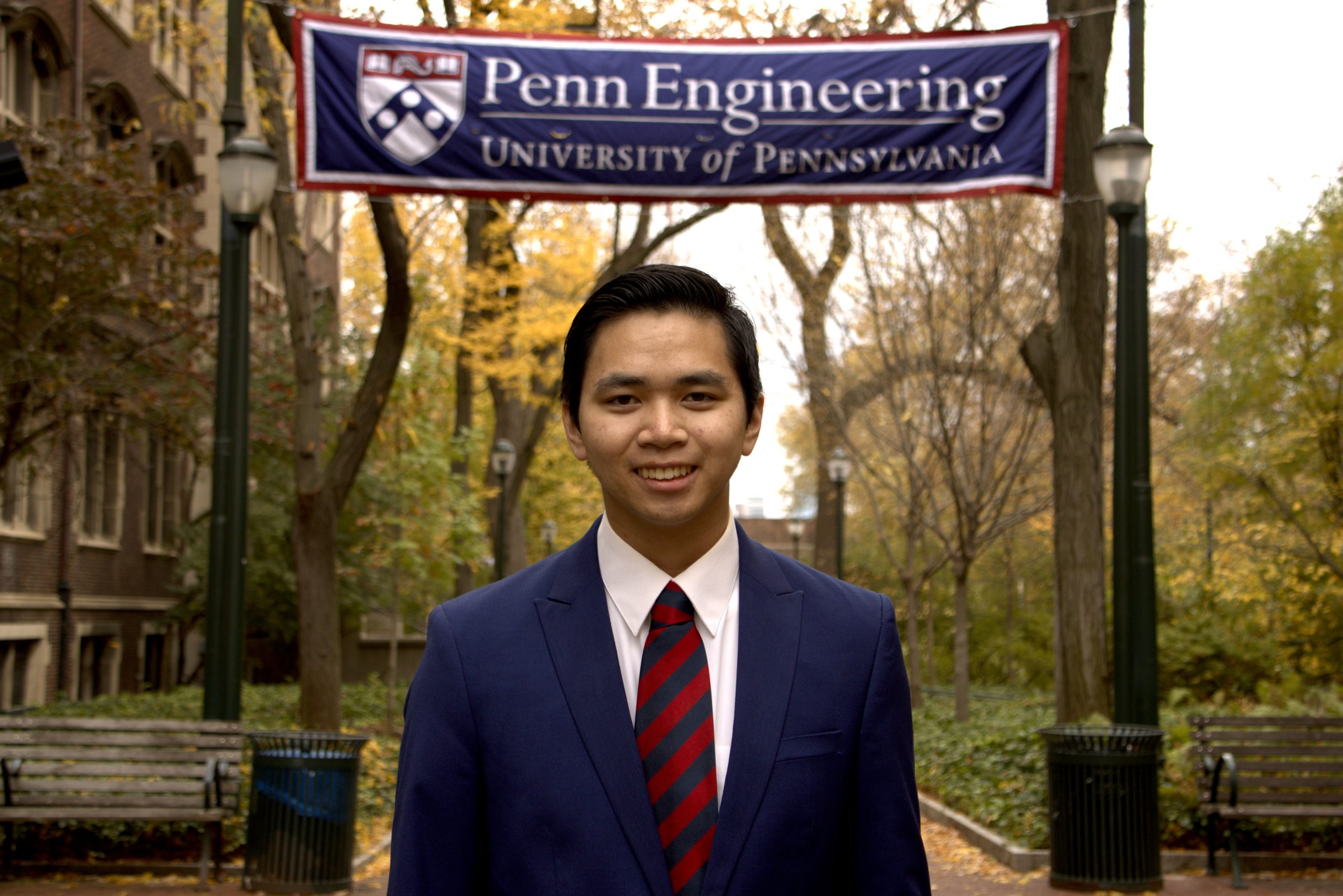 Tyler Jenkins-Wong
Operations Sub-Team Lead
Tyler is a junior from Phoenixville, PA studying international relations and data analytics. He handles all finances, recruitment, events, and logistics for the group. Outside of PJP, Tyler plays for Penn Jazz and the Penn Symphony Orchestra and does baseball reports for Penn Sports Analytics Group.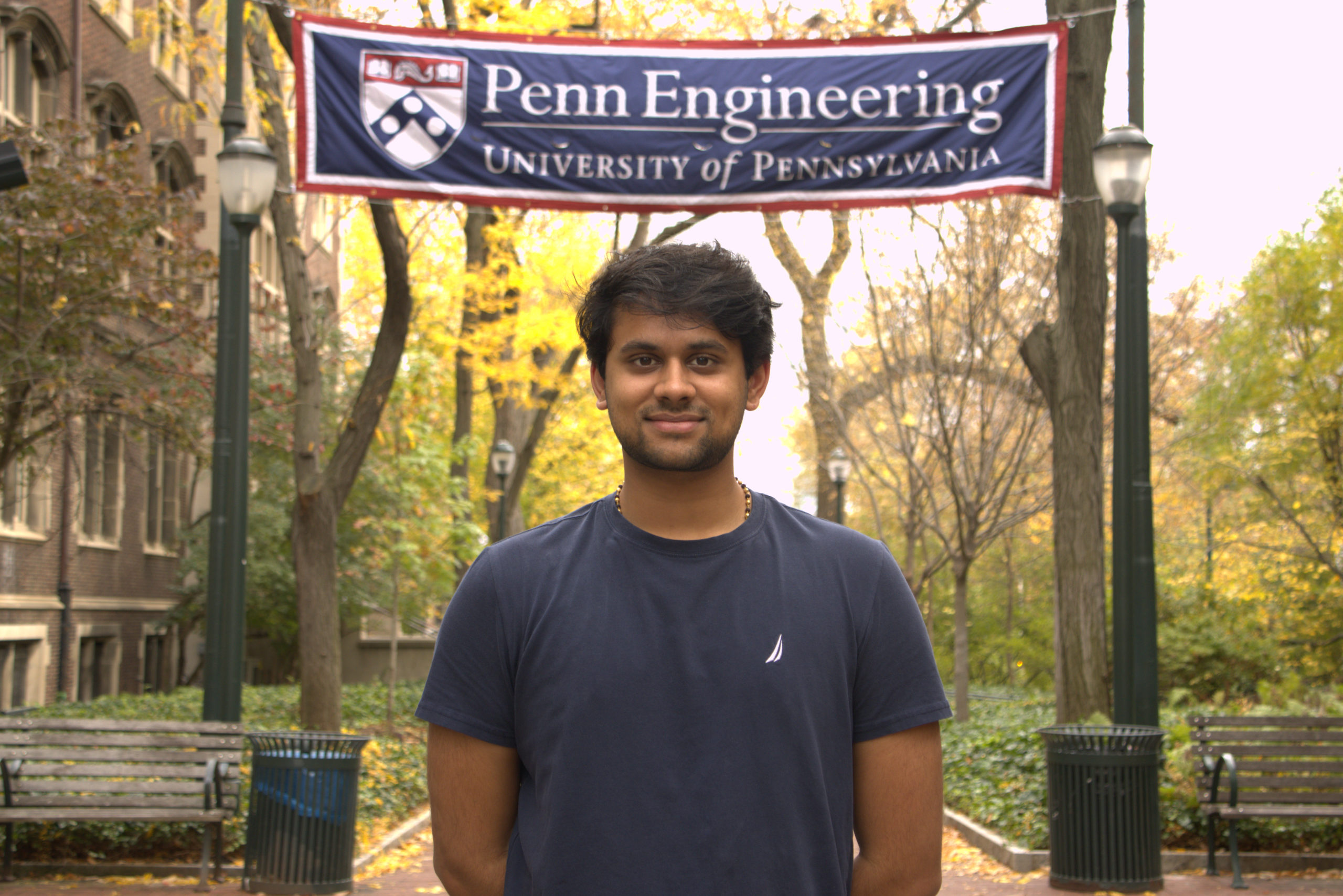 Vraj Satashia
FADEC Sub-Team Lead
Vraj is a junior studying mechanical engineering, and he leads the FADEC subteam. In his free time, Vraj likes to cook and watch movies.
Sahith Jagalamudi
FADEC Sub-Team Member
Mei Han
FADEC Sub-Team Member
Maxim Mounier
FADEC Sub-Team Member
Maxim is a senior from White Plains, NY studying mechanical engineering and computer science. He is a member of the FADEC subteam who works on engine controls and code development. Maxim is an enthusiastic angler who catches catfish at the Schuylkill river and also participates in intramural soccer.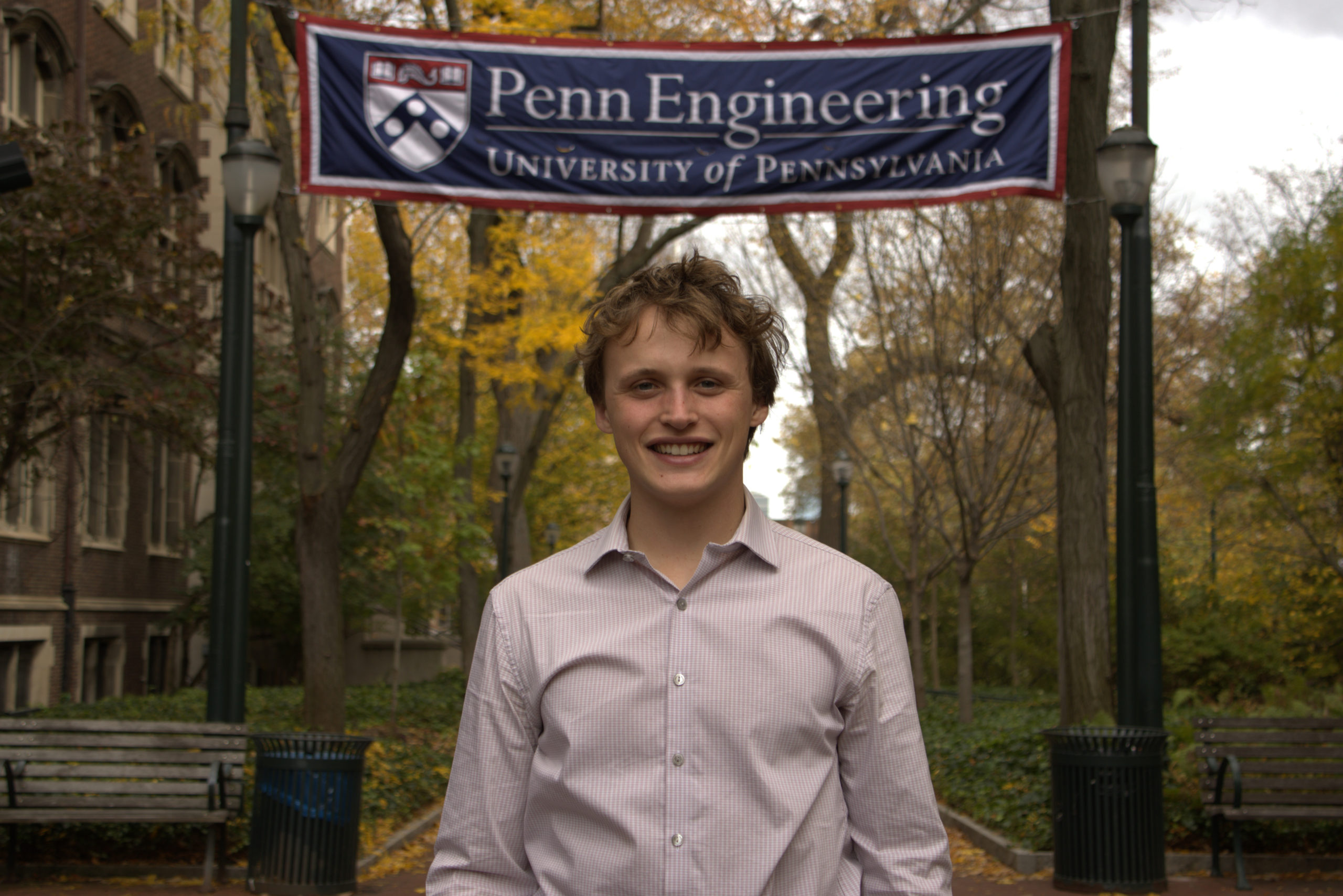 David Nemeth
Co-Director and APOP Sub-Team Lead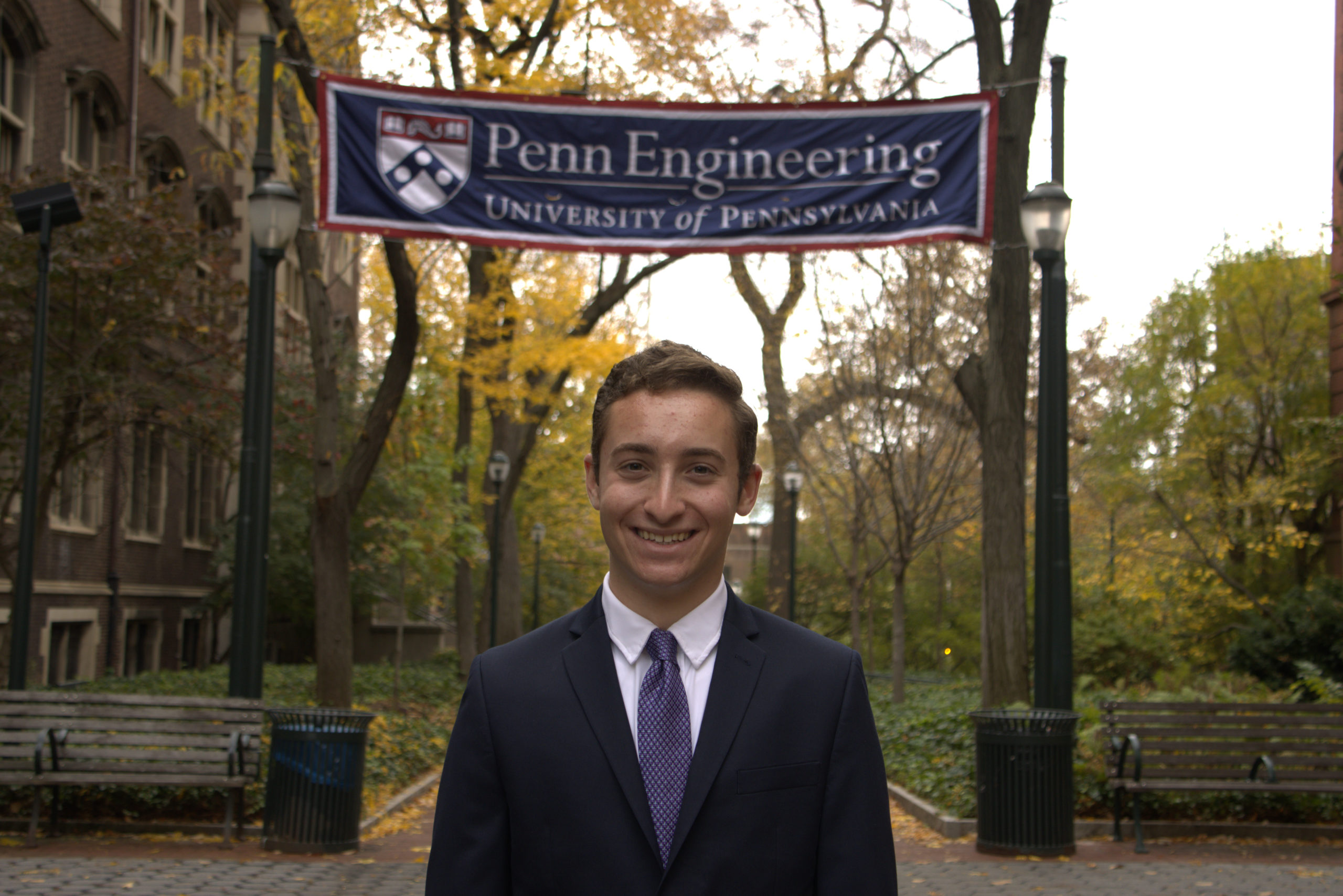 Henry Seiden
APOP Sub-Team Member
Henry Seiden is a research and development specialist who has designed the jet engine's turbine and combustion chamber. He loves everything aerospace and hopes to develop novel propulsion systems in the future.
Marcus Tsuei
APOP Sub-Team Member
Kawin Leephakpreeda
APOP Sub-Team Member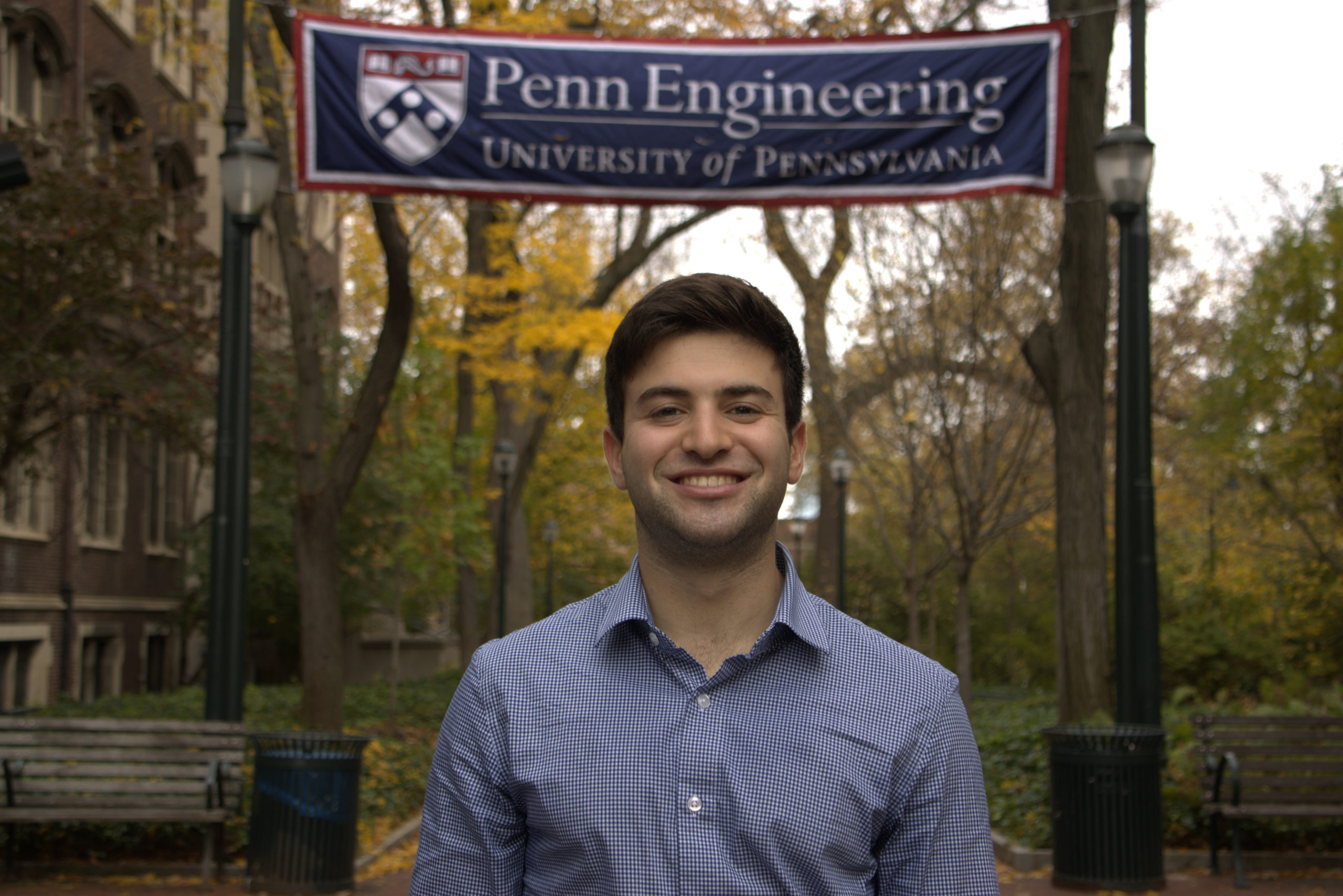 Luke Finkelstein
OPS Sub-Team Member
Luke is a sophomore from the Philly suburbs studying political science. Among his hobbies, he likes to ski, run, read and write, and play piano.
Ian Holy
Cadet
Ian is a freshman studying mechanical engineering. His hometown is Darien, CT. Outside of PJP, he is on the lightweight rowing team and likes watching documentaries and reading.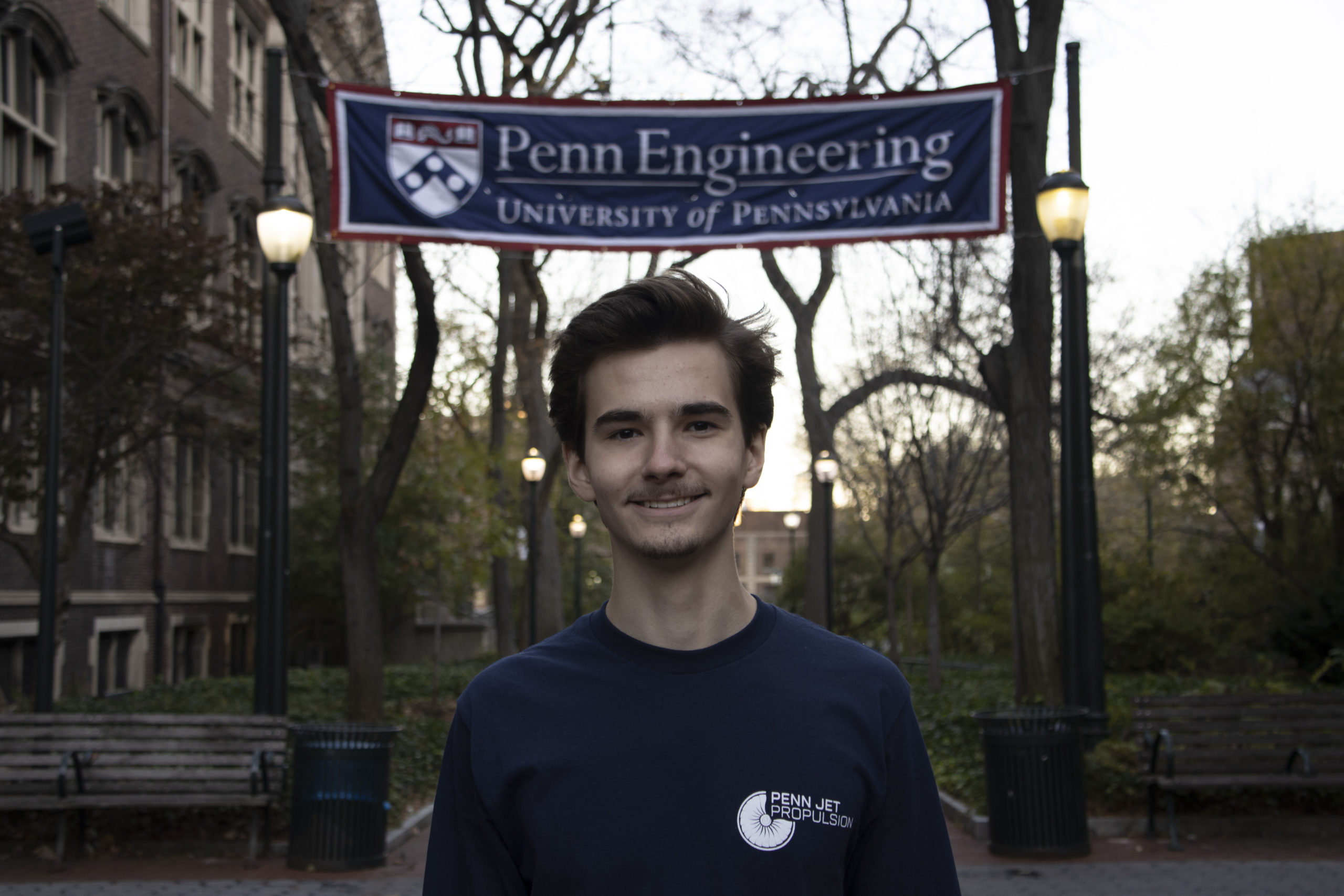 Jake Donnini
Cadet
Jake is a sophomore from New Jersey studying electrical engineering with an accelerated masters in robotics. He works on the power electronics for the APOP subteam. In his free time, Jake runs a start up called Nobo Robotics.
Lucy Lin
CTS Sub-Team Member
Mihir Shah
CTS Sub-Team Member
Clarice Pranyoto
CTS Sub-Team Member
Clarice is a sophomore in MEAM from Los Angeles, CA. She enjoys machining parts for the CTS team and learning about jet engines. In her free time, she loves going to SoulCycle and traveling around the world!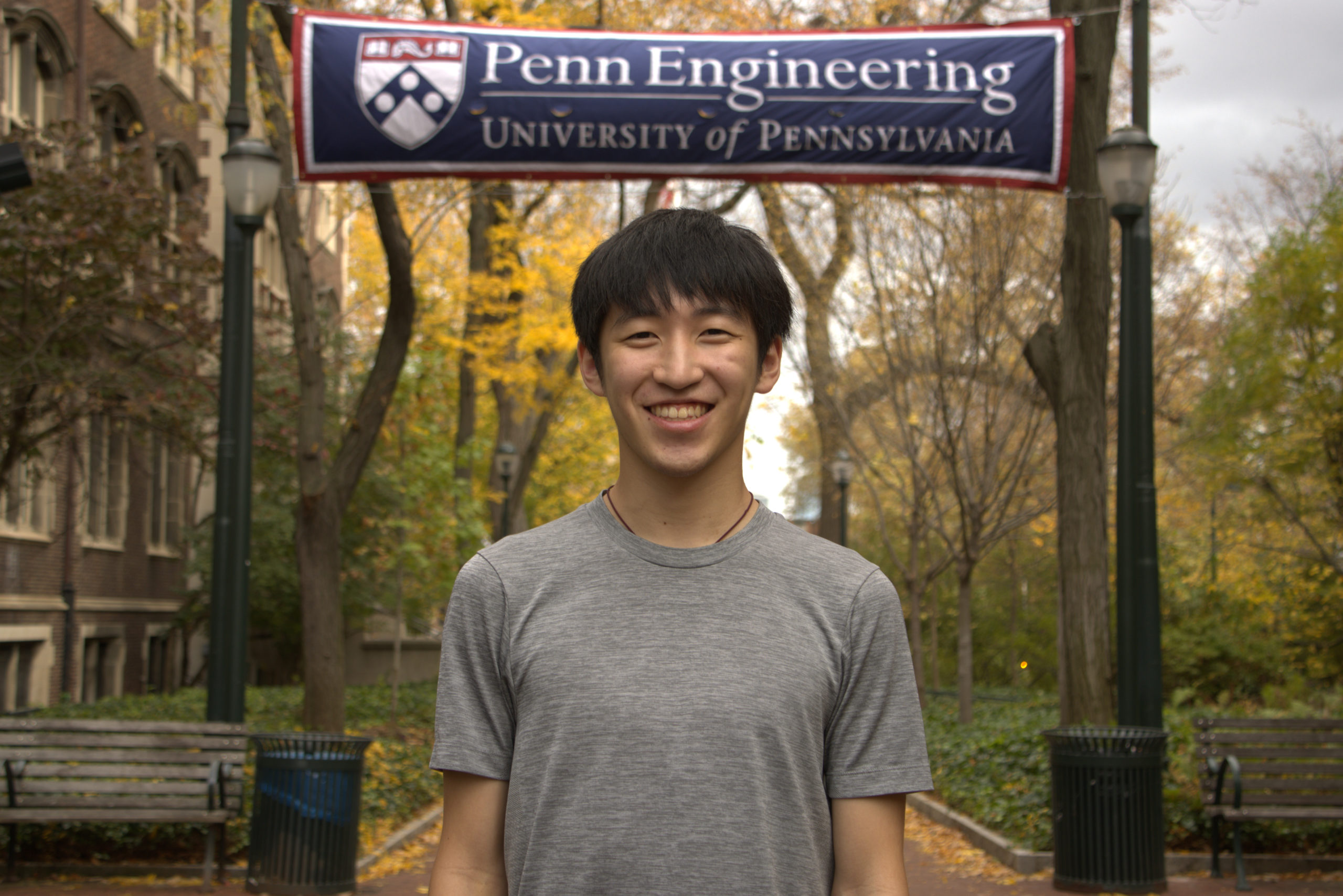 Yien Kung
Cadet
Yien is a sophomore studying Systems Science and Engineering. Yien is originally from Hong Kong, and enjoys playing tennis, hiking, watching sports and reading in his free time.