Operations Team
Our Operations team works on securing grants to help fund teams, serves as liaison to the University, crafts bi-weekly newsletters, and promotes inter-club activities to spark interdisciplinary learning as well as internal educational, professional, and social events. We reach out to prominent members within the Aerospace community to organize speaker events for Penn students to hear about their experiences. PAC Operations also works to maintain our website, social media, merchandise, and branding.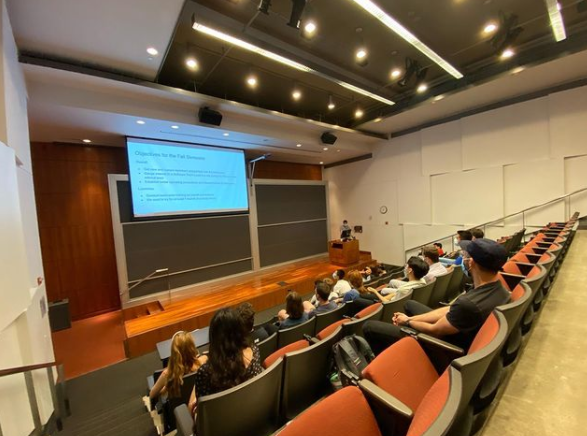 Marissa Almonte
Operations Team Lead
Marissa is a junior from Leesburg, VA studying Computer Science in SEAS. She has been with PAC since her sophomore year managing the finances, social media, and speaker events. In her free time, she enjoys hiking and playing basketball.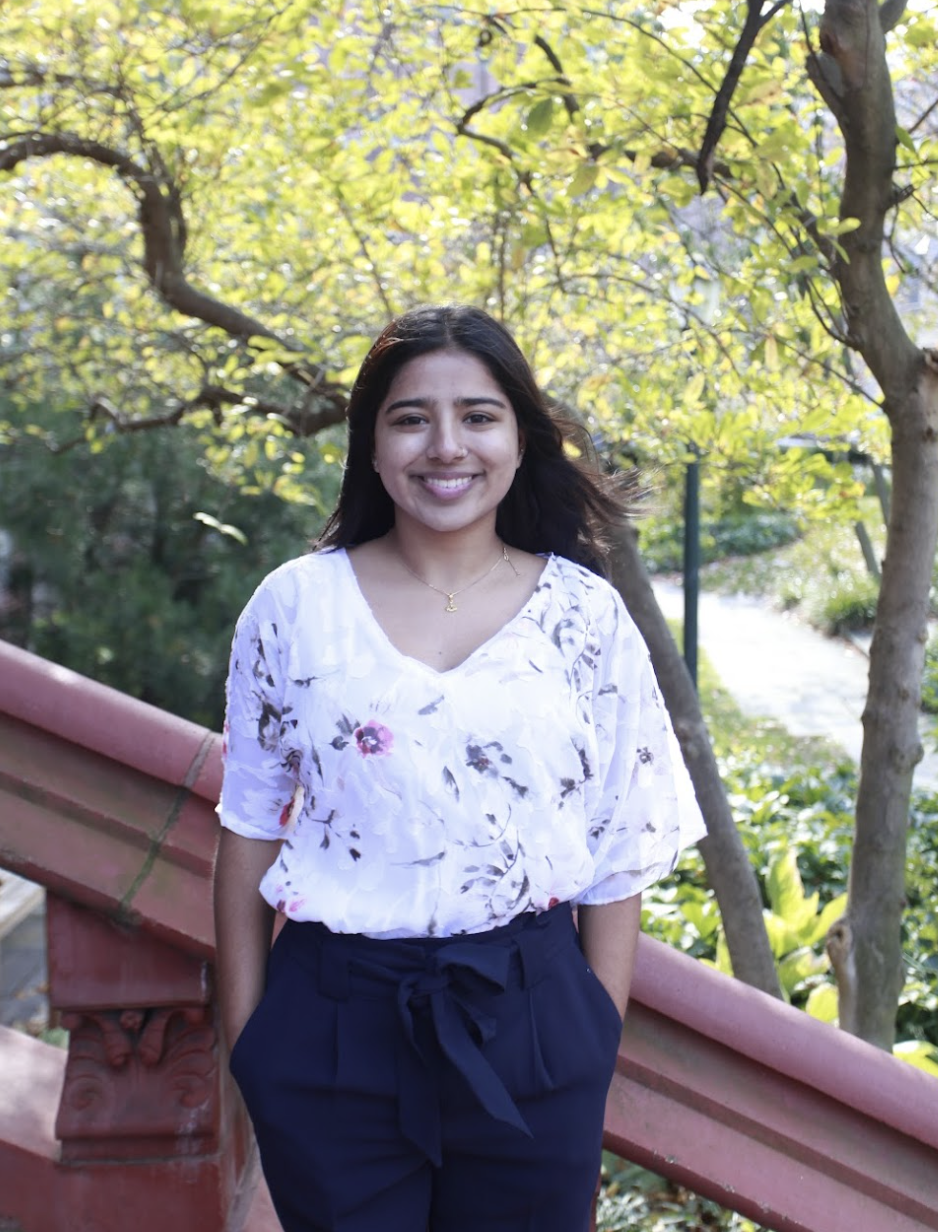 Lavanya Neti
Web-Dev Co-Lead
I'm Lavanya, a sophomore in Wharton studying Statistics and Finance. I'm passionate about the operational aspects of aviation and am excited to help PAC run smoothly!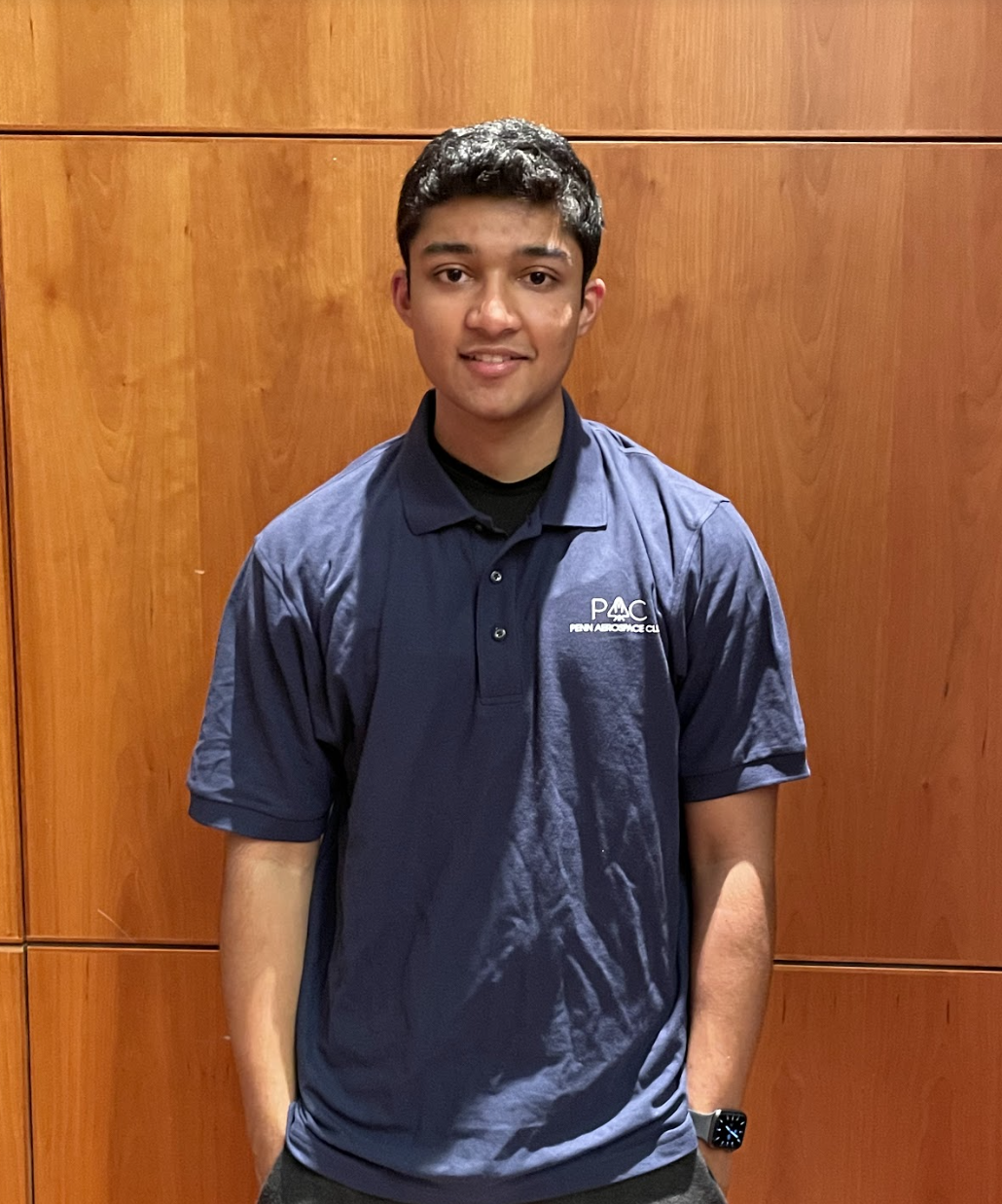 Arnav Roy
Web-Dev Co-Lead
I'm Arnav, a freshman from New York majoring in Electrical Engineering with a passion for robotics.
Tyler Turek
Operations Member
Hi, I'm Tyler, a freshman from Chicago majoring in physics. In addition to physics, I also love biking and watching sports.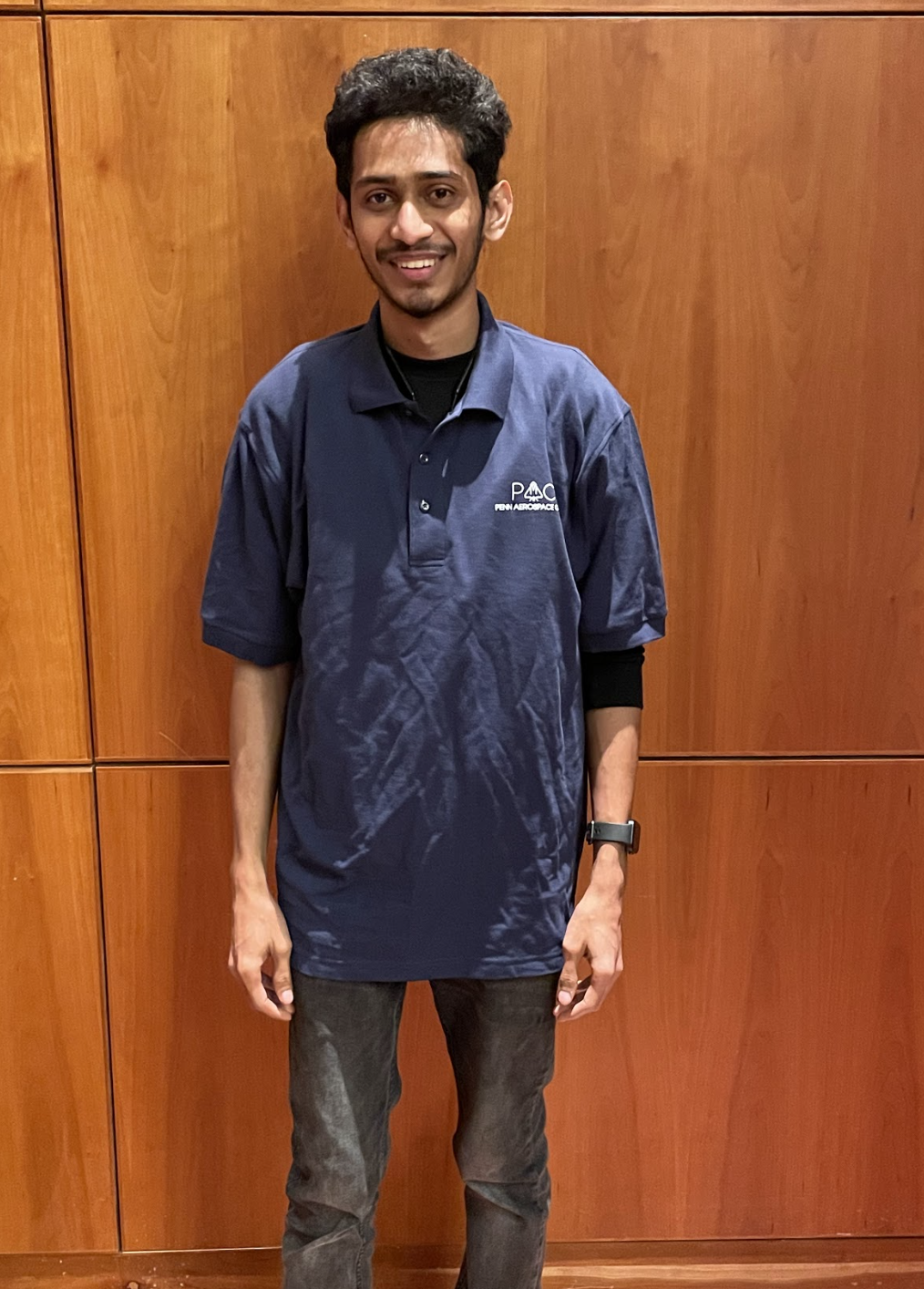 Praveen Raj Uma Maheswari Shyam Sundar
Operations Member
Praveen is the Co-Founder & CEO, TriZ AI Pvt Ltd (https://triz-ai.com) He is a graduate Electrical Engineering Student at UPenn.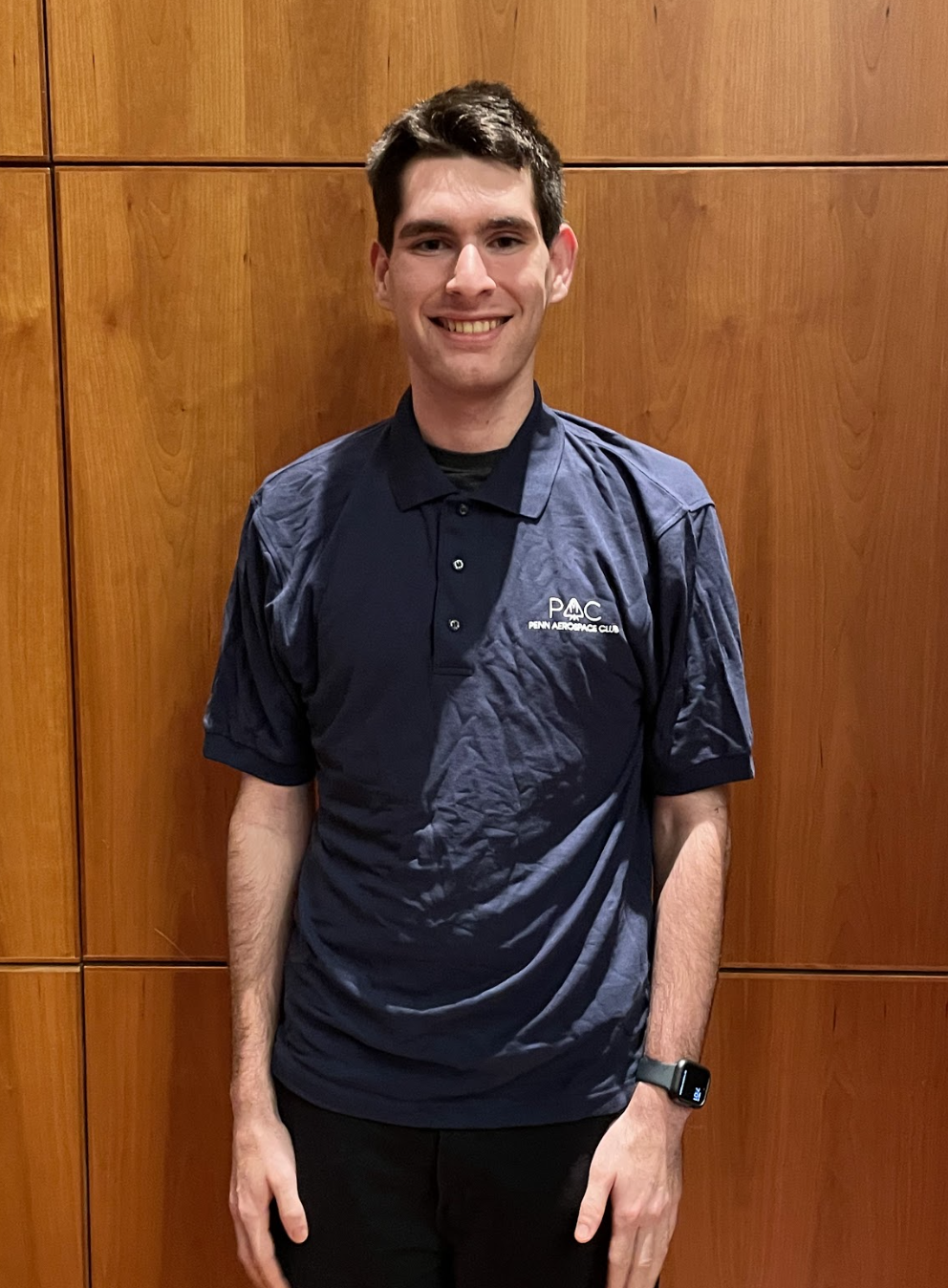 Eli Glazer
Operations Member
Eli is a freshman studying economics. He joined the operations team in the fall of his freshman year and enjoys playing the clarinet and tennis.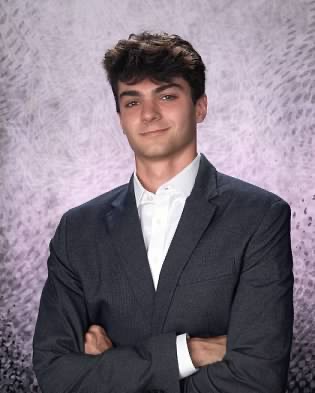 Hayden Gold
Newsletter Writer
Born and raised in Philly. Happy to be here!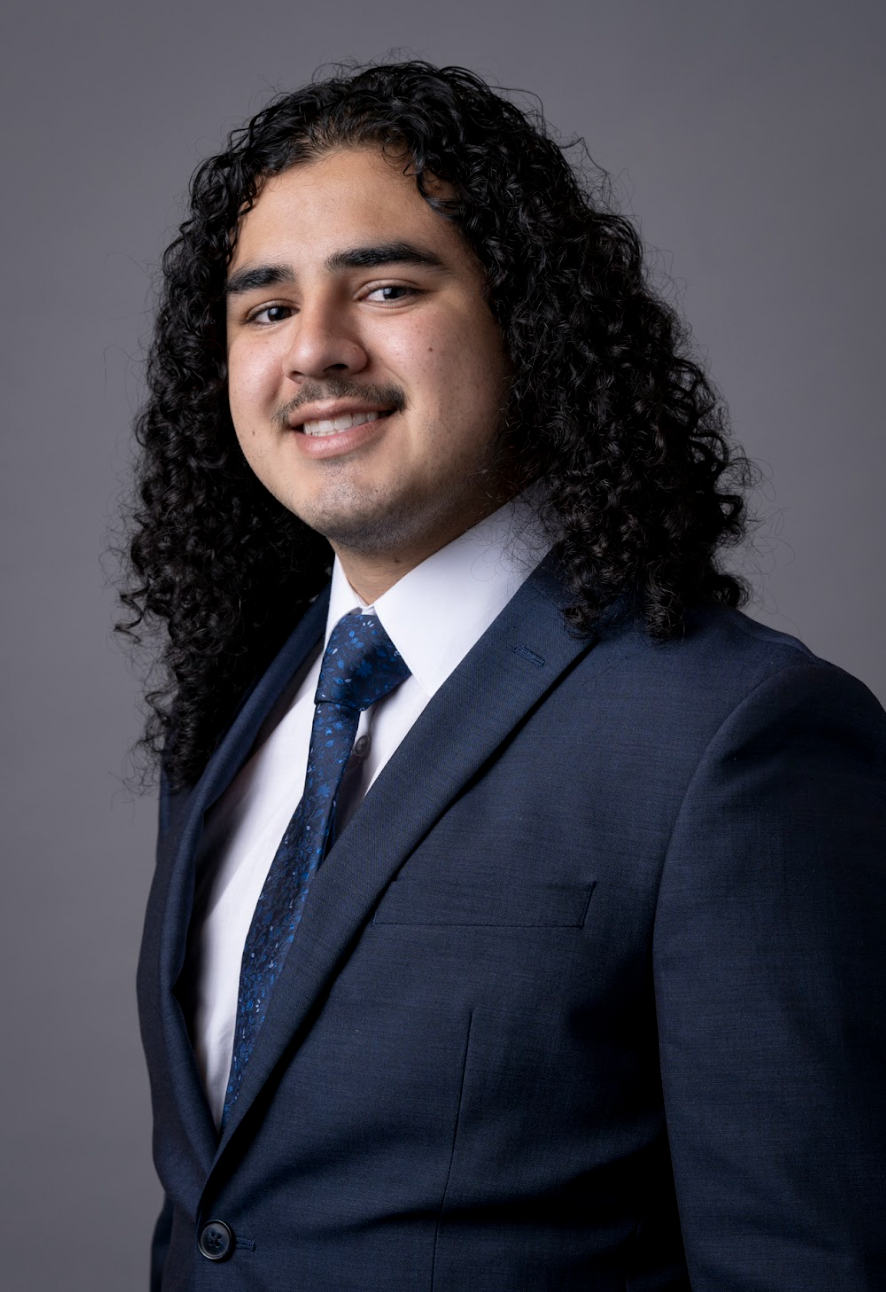 David Arroyo
Operations Member
I'm David, a sophomore from California majoring in Commuincations. I love being outdoors and playing ultimate frisbee.